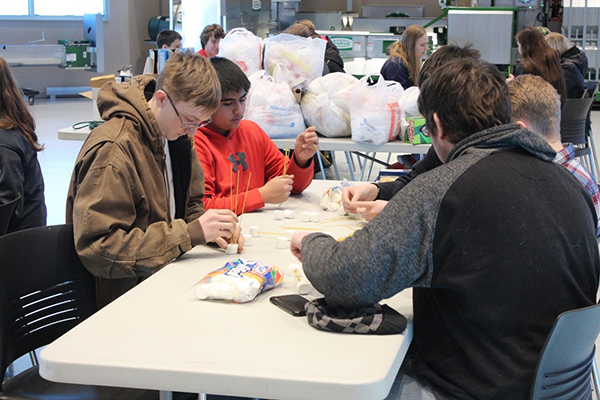 Sukup Manufacturing is excited to bring high school students back to the plant in person for this year's Manufacturing Day.
The annual nationwide event is held the first Friday in October each year.
Since 2014 Sukup Manufacturing Day brings in high school students from all across north Iowa.
The pandemic hit, and put a pause on holding the event in person for the past few years.
The day allows students who have an interest in the industry to get a feel for what a manufacturing career entails, gives companies an opportunity to showcase what they offer, and make connections to address the skilled labor shortage.
Sukup will hold multiple sessions throughout the plant including: Welding, 3D Printing, Tool & Die, Robotics, Mechanics, and Fleet Maintenance.
Through a partnership with North Iowa Area Community College students will also get to learn more about their education programs and scholarship opportunities.
The sessions will run 9:30am-12:30pm, Friday October 7.
Registration is open to students.
https://info.sukup.com/2022man...